What does it take to break through yield barriers, win championships and set multiple world records in farming? In our Tailgate Talk series, Nebraska farmer and Biovante Booster Jimmy Frederick shares his philosophy on farming and outlines the strategies he took on his way to 148.8 bu/A soybeans, a new dryland soybean world-record.
Jimmy Frederick is the owner of Jimmy Frederick Farms in Rulo, Nebraska and multiple-time yield champion and world record dryland soybean grower. He attributes his recent success to an added focus on soil health, crop rotation, low plant populations and a crop nutrition program supplemented with Biovante biologicals.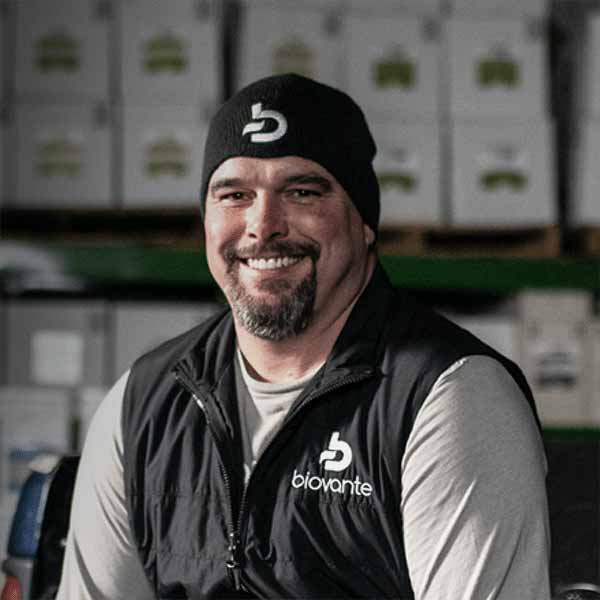 Episode 1: Setting the Record
In the first installment Biovante's Tailgate Talk Series, World Record farmer Jimmy Frederick shares his approach to producing monster soybean yields and how Biovante products gave him the Boost to push past previous yield barriers.
In episode two of Tailgate Talk, Jimmy Frederick aka "World Dryland Soybean Record Holder" discusses the value of proper soil health and the products and management he uses to get him there.
Every farmer knows the value of a great start. While no two years are exact it's invaluable to try and ensure that a plant's start is the best it can be. World record or not, slowing down to pay attention to planting conditions can make a world of difference.
Episode 4: Roots Like Baby Trees
Rulo, NE Jimmy Frederick has grown some phenomenal yields over the past several years. He has continued to study the metrics of what it takes to combat stresses, improve plant health and make his plants reach maximum potential. In this episode, Jimmy discusses how his soybean plants can get to the size of "baby trees"!
As crops emerge and begin to take on form it is so important to maintain as well as improve plant health. The early stages of a plants growth set a lot of genetic expressions that show up as growers harvest. In this episode, Jimmy discusses what products he uses to help keep his plants healthy and on task for those record yields!
The Biovante performance guarantee!
You've got nothing to lose! We guarantee
you'll see ROI on your input costs with these products or we'll reimburse you 100%.
Let's increase your bottom line for this season.
*Click to see eligibility.
Soil treatment
Reduces synthetic nitrogen dependency
Helps restore soil health for long term success
Works with all crops
Seed treatment
Low input cost that averages a 1200% ROI
3 in 1 Product (Talc, Bios, and Micros)
Works with all crops
Plant treatment
Low volume liquid sugars + beneficial bacteria
Increases plant energy on cloudy, cool days
Works with all crops