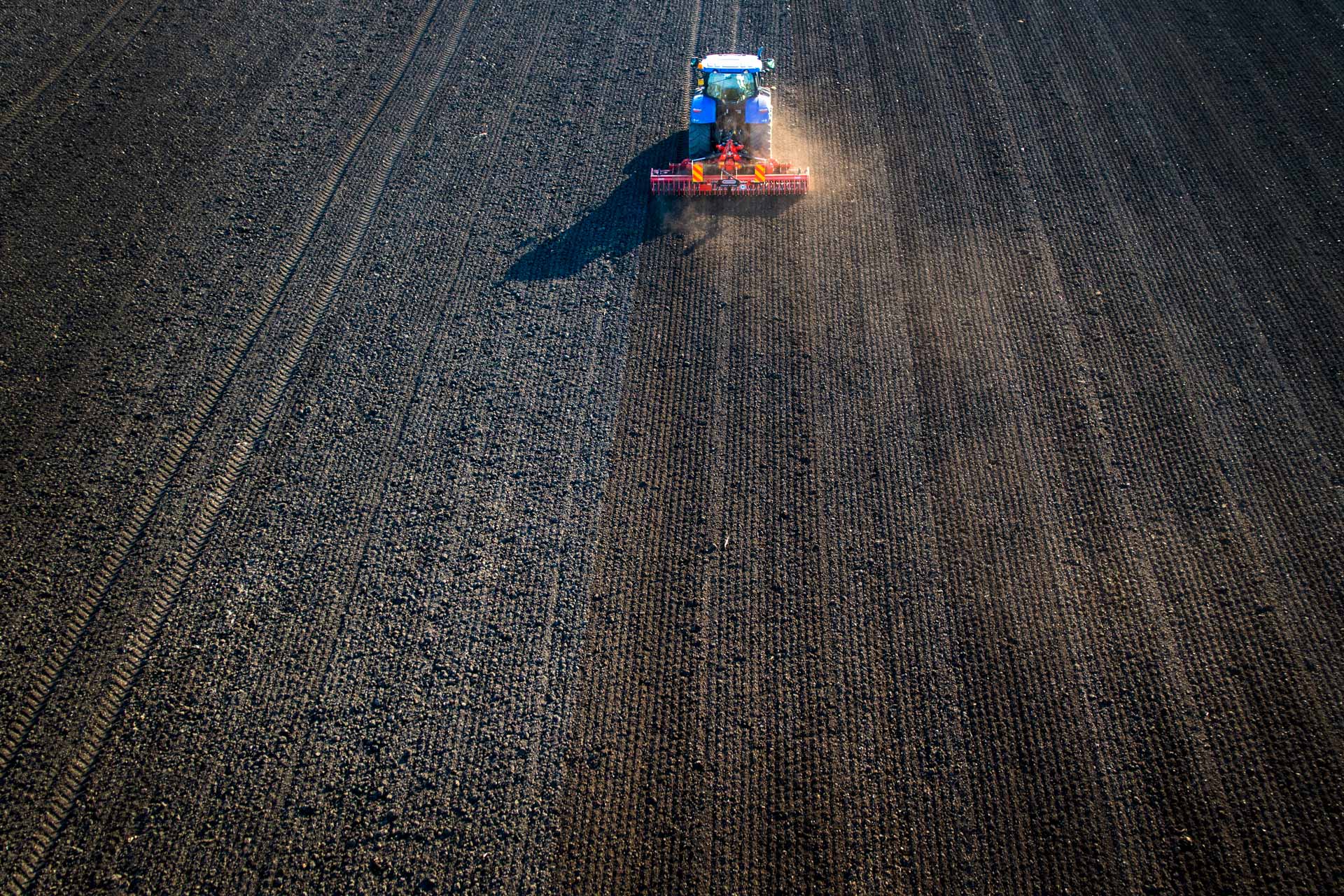 Have you ever noticed how one piece of ground is really good at growing crops?
The seed is the same, the weather is the same, and you're farming it the same way. The only difference is… the soil.
Healthy soil is the foundation for a profitable farm. If you want to increase crop yields, you need to improve the health of your soil.
Neglecting soil health is costing you more than you think.
Every farmer knows the value of hard work. The unfortunate thing is that it takes more than hard work to run a profitable farm.
The reality is that not all farming practices are equal, and many are hurting soil health, crop health, and, ultimately, financial health.
Poor soil health leads to:
Soil that is addicted to fertilizers (and at record-high prices!)
Nutrient-deprived plants that are more susceptible to disease.
Production plateaus caused by soil with low biological life.
Reliance on chemicals that impact your farm for generations.
Restore your farms' soil, and prosper.
Current mainstream farming practices such as tillage, pesticide use, and overuse of fertilizers continue to weaken the living ecosystem required to grow crops. Biovante products help you restore that ecosystem so that your soil produces like it was designed to. After all, nature knows best.
Better soil
Improving the quality of your soil is an investment that will keep rewarding you year after year. It's literally the foundation of a successful farm.
Better crops
Quality soil, quality crops, it's that simple. When plants get the nutrients they need, they are more resistant to stress and produce higher yields.
Better farming
There's a saying, "we don't inherit the land from our parents; we borrow it from our kids." Become an even better steward of the land with Biovante products.
When soil health is imbalanced, it can dramatically affect plant productivity. BioRed helps restore microbial life, balancing your soil so that you can get the most out of your farm.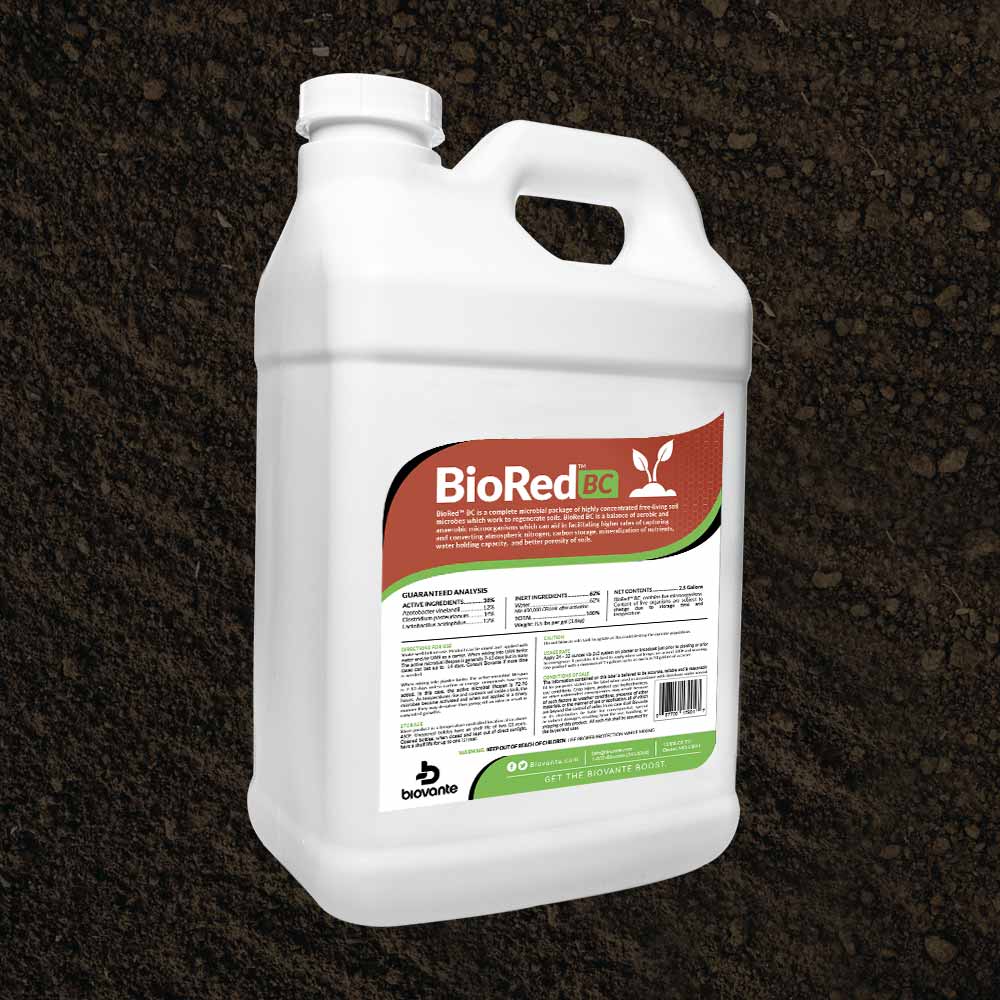 Application method: Broadcast • 2×2
Works with: All crops, soil types, and water sources.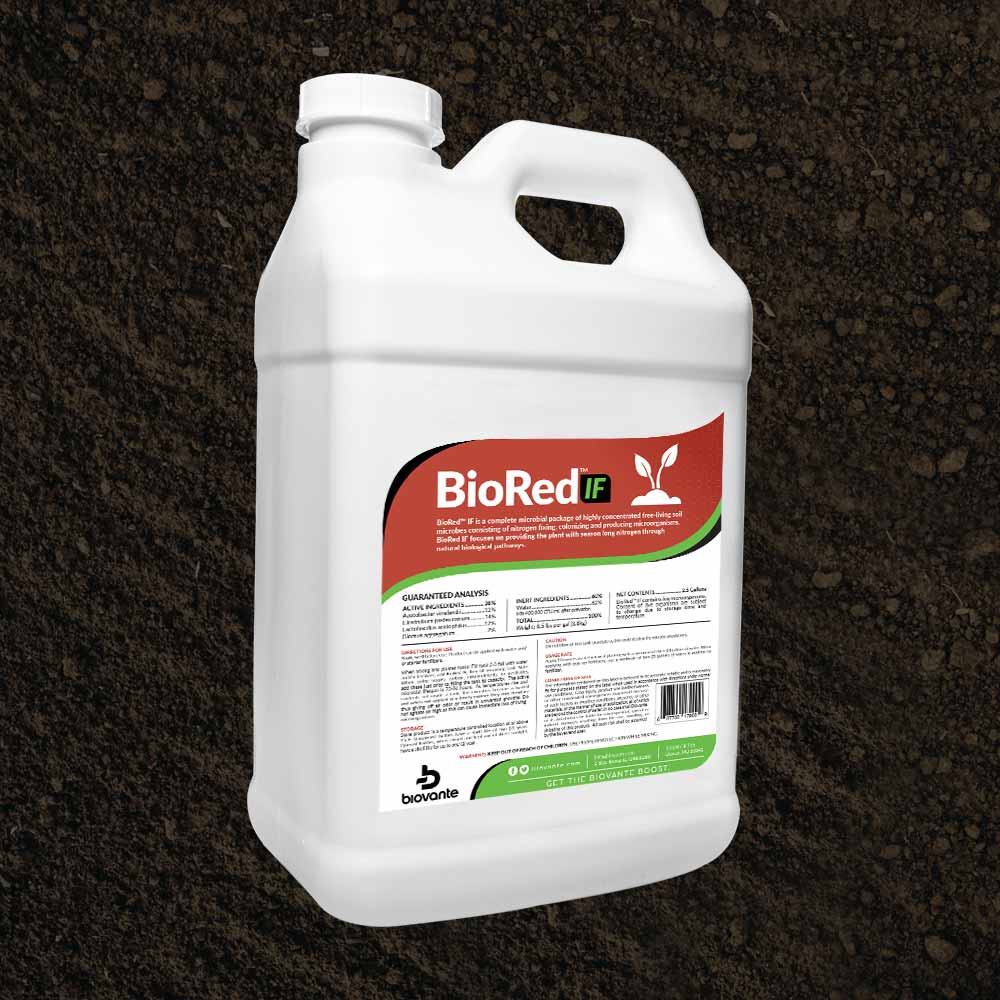 Application method: In-furrow
Works with: All crops, soil types, and water sources.
You're 3 steps from a healthier and more profitable harvest.
Instead of working just to get by, imagine how great it would feel to have your best harvest ever. Biovante will help you be a better steward of your land and make more money. 
Speak with a Biovante agronomist
We'll chat about your farm, your goals, and how we can help.
Place your order
We'll help you put a plan together, place your order and ship it straight to your farm.
Get the Biovante boost!
Improve your soil, increase your yields, and make more profit!
We'll help you get the most out of your farm.
Farmers, we're with you. Our goal is to make products that improve the quality of your soil so that you and future generations grow healthier crops, get bigger harvests and make more money.
BioRed + BioMate acres applied
Crop production world records
I wasn't sure what to expect because I had never used BioRed, or any biologicals, for that matter. Even though we lost two fields to the weather, the crazy gains we had in the BioRed fields made our season a success. The best part is we were able to use those funds to reinvest in our planter.
I used to spend a ton on seed and synthetic nitrogen, I knew I needed to do something different. Biovante products have helped me reduce input costs while setting record yields and making more profit. The soil on my farm has never been healthier, and I'm seeing that investment pay off big time.
Soybean Yield Record Holder
Biovante has been a great addition to our agronomy program for the last three seasons, resulting in improved corn and soybeans yields. We've concentrated on plant health with BioCore and BioRed infurrow at planting, followed by a strong foliar fertilizer program throughout the growth cycle with BioMate sugar. We've very satisfied and plan to continue using Biovante products in the future.
The Biovante performance guarantee!
You've got nothing to lose! We guarantee
you'll see ROI on your input costs with these products or we'll reimburse you 100%.
Let's increase your bottom line for this season.
*Click to see eligibility.
Soil treatment
Reduces synthetic nitrogen dependency
Helps restore soil health for long term success
Works with all crops
Seed treatment
Low input cost that averages a 1200% ROI
3 in 1 Product (Talc, Bios, and Micros)
Works with all crops
Plant treatment
Low volume liquid sugars + beneficial bacteria
Increases plant energy on cloudy, cool days
Works with all crops
We're committed to your success.
As a farmer, you know the struggles of working to produce a successful harvest. In fact, getting the most out of your crops has never been harder. Between changes in economic demand and unpredictable weather, growing the world's food is anything but simple.
The good news is growers are driven, resilient, and full of grit. And, when you combine these essential traits with products that generate higher yields- that's a formula for success.
With over a quarter century's experience in the Ag world, the Biovante team knows the challenges you face and are meeting them head-on. Our products take the guesswork out of setting your soil, seeds, and plants up for success.
Farmers rarely get all the accolades, but your patience and dedication are commendable. Stop worrying about the health of your seeds, soil, and plants and have confidence that you are partnering with someone dedicated to your success.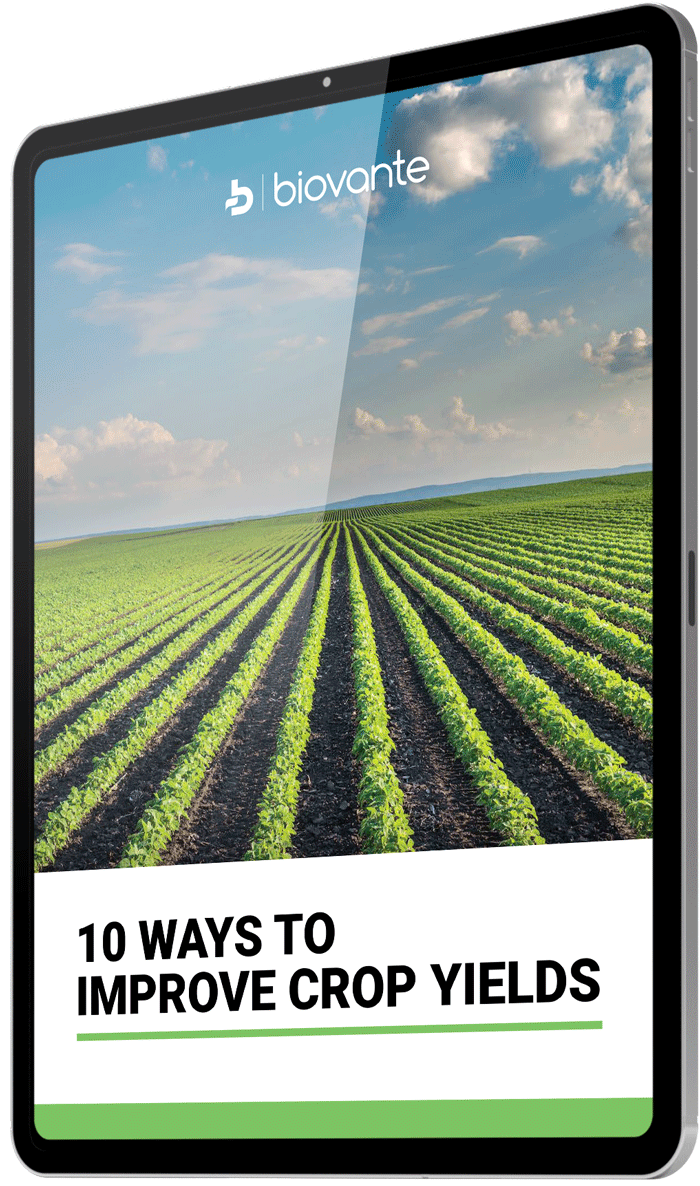 Free download: 10 ways to improve crop yields
Why is it that some farmers are able to produce high crop yields year after year? What's the secret? Better land? Born with green thumb?
Download our ebook and learn 10 ways to improve crop yields. It's a quick read but could change your season and how you farm for the better.
Learn how to increase foliar feeding efficiency.
Learn how to increase your crop's nutrient supply.
Learn how to break down crop residues after harvest.
Get the answer to "When should I plant?"