Most legumes can obtain between 50 and 80% of their total nitrogen requirements through biological fixation. Without proper fixation, they will not produce seed for harvest. Invade 5G is a liquid inoculant full of Azotobacter and Rhizobium microorganisms that allow plants to form root nodules. These beneficial nitrogen-fixing and energy promoting microorganisms provide plants with greater access to nitrogen during key vegetative stages leading to stronger reproductive stages.
Nitrogen-fixing bacteria that help plants to form root nodules early.
A liquid inoculant that jumpstarts seed even in wet and cool soils.
Reduces synthetic nitrogen dependency, cutting input costs.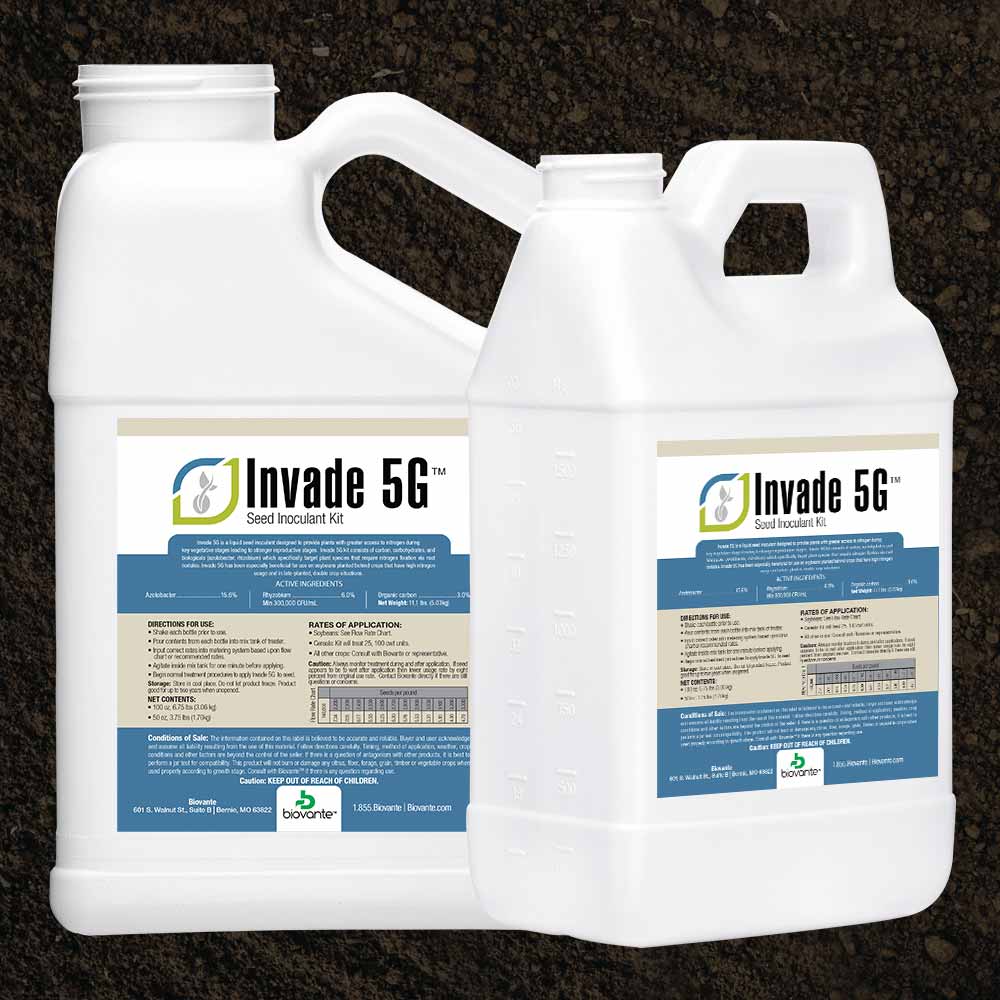 All seed, targeted for legumes.
I wasn't sure what to expect because I had never used BioRed, or any biologicals, for that matter. Even though we lost two fields to the weather, the crazy gains we had in the BioRed fields made our season a success. The best part is we were able to use those funds to reinvest in our planter.
I used to spend a ton on seed and synthetic nitrogen, I knew I needed to do something different. Biovante products have helped me reduce input costs while setting record yields and making more profit. The soil on my farm has never been healthier, and I'm seeing that investment pay off big time.
Soybean Yield Record Holder
Biovante has been a great addition to our agronomy program for the last three seasons, resulting in improved corn and soybeans yields. We've concentrated on plant health with BioCore and BioRed infurrow at planting, followed by a strong foliar fertilizer program throughout the growth cycle with BioMate sugar. We've very satisfied and plan to continue using Biovante products in the future.